The metallic bellows or spiral protectors, are protection elements of spindles of different machines against external factors as chips of Steel or alluminium.
Reduced risk of accidents.
Can be adapted to a minimum space.
Simple to assemble.
Vertical and horizontal assembly.
Reduced mechanical damage.
Guaranteed protection against dirt and chips.
Construction
Standard spirals are manufactured with a special spring steel.
On request, they can also be manufactured in stainless steel.
Assembly positions
Horizontal assembly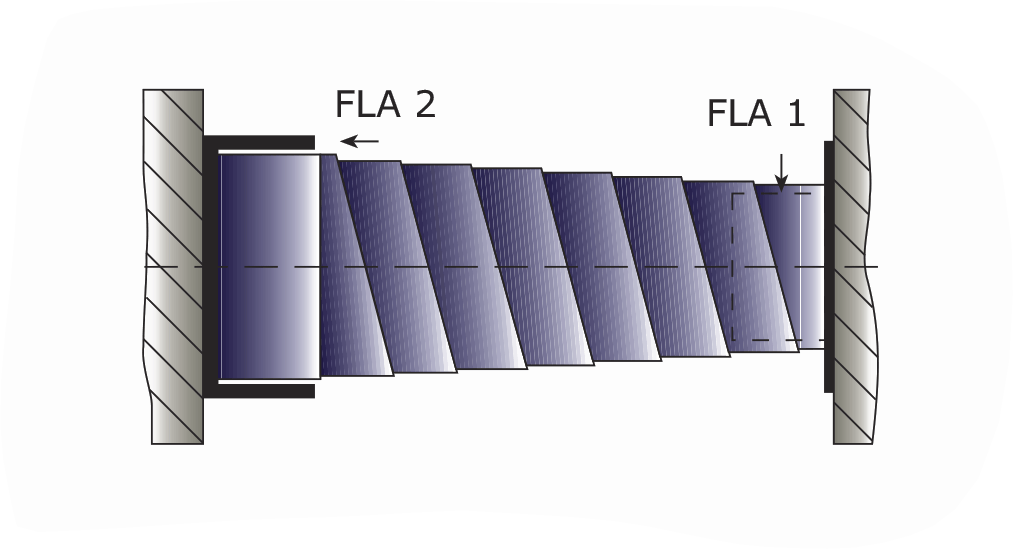 The larger diameter may be fitted on the left or right, although we recommend that it sould be placed where the greatest number of chips fall.
Vertical assembly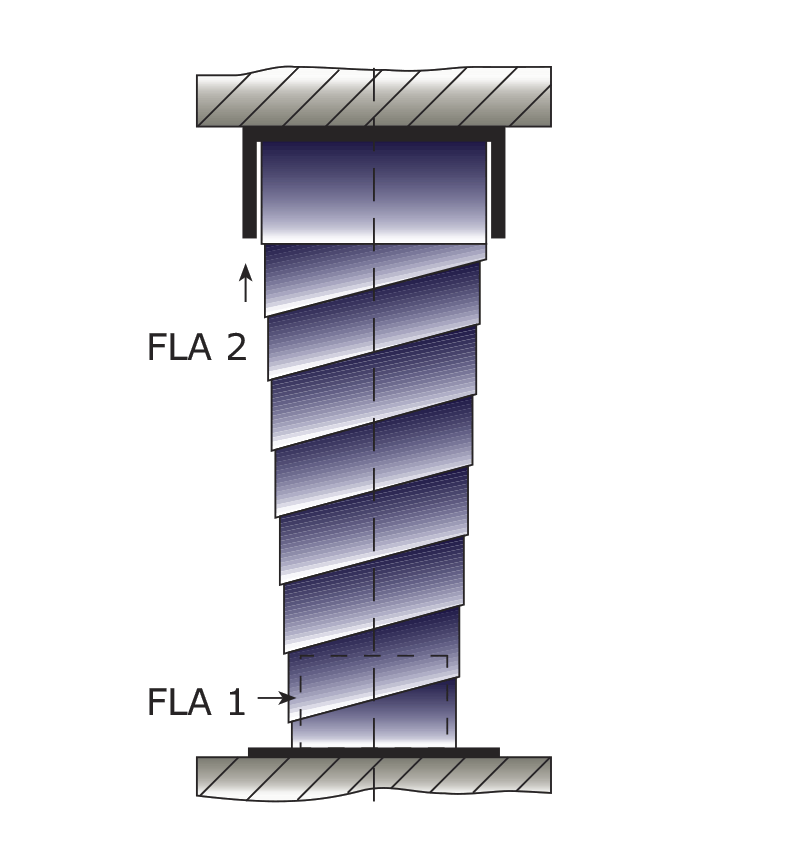 The larger diameter is generally fitted on top.
Combined assembly

If necessary, two spirals may be fitted. If you intend to install this type of combination, please contact us first.