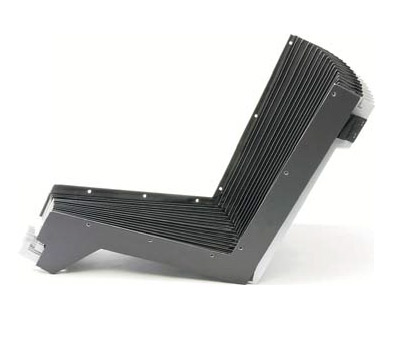 Made from a core of rigid polyamide fabric with layers of PVC on either side.
Opaque black material between, 0,25 and 0,4 mm. thick.
Rigid PVC supports in each fold, which are welded to the polyamide fabric on high frequency machines. These rigid supports come in thicknesses of 0.8 mm. in white, 1 and 1,5 mm. in grey. For specific cases, TECNIFUELLE bellows may include polyurethane slides joined to the rigid PVC framework to prevent unwanted noise and improve internal sliding.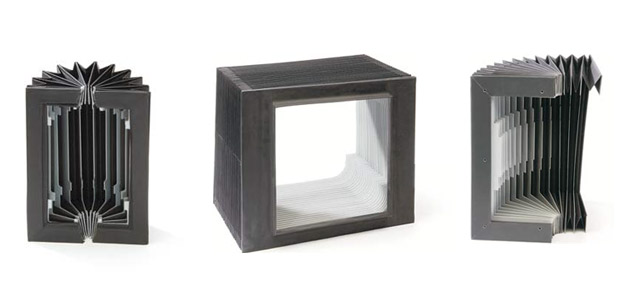 Depending on the width and length of the protectitve cover, they may also include stretching belts, secured with staples. These ensure uniform opening of the protective cover or scissors system, when the protective cover is not guided by means of intermediary frames.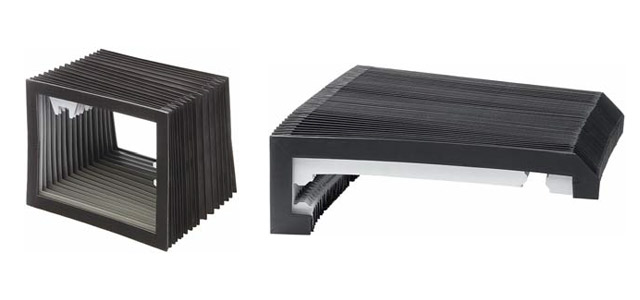 The characteristics of the bellows are as follows:
Adaptable to any shape of guide.
Protective covers totally impermeable to liquids (drilling fluids, oils, etc.).
Unwarpable protective covers.
Speeds of up to 200 metres per minute.
Versions: vertical, horizontal and transverse.
Shapes: square, rectangular, octogonal, etc, and others depending on customer's requirements.